FAMILY SUPPORT - IMPROVING OUTCOMES FOR CHILDREN AND FAMILIES
Bev Fisher is our Child and Family Support Worker and she is based in school Monday-Friday 8.30am-4.00pm. Bev has 15 years experience working in primary and secondary schools in East Leeds. Before joining our team at Swarcliffe in June 2020, Bev worked for Seacroft/Manston Cluster Team for three years as a Child and Family Support Worker and was the Lead Professional for Promoting Positive Mental Health and Emotional Wellbeing in Children and Young People.
Most families need support at some time. Family life isn't easy. Whether you are a mum, dad, carer, step parent or grandparent, raising children can be the greatest joy in the world, but it can also be challenging!
It is important to identify as early as possible children and families in needs of support.
Family Support can work alongside parents/carers looking at:-
promoting positive approaches to discipline

setting boundaries

rewarding positive behaviour and developing positive relationships in the home

talking about what triggers challenging behaviour

what the challenges and vulnerabilities in the family are

what positive strengths the family has

improving sleep routines

signposting parents/carers to appropriate agencies to advise or support on issues such as:-

housing

debt

domestic violence

anti social behaviour

help seeking employment

adult mental health support groups in the local area

holiday clubs/what's on in the local area
Most importantly, the overall aim is to empower parents/carers to be strong, confident and resilient. Working with the family to look at what is happening right now to cause concern, helping the family to work out what could happen if things don't change, and then supporting the family to effect the change needed to improve outcomes for the whole family
If you would like to speak to Bev you can find her on duty outside Year 5/6 entrance to school from 8.40am-9.00am.
You can contact her at school on 0113 2930275
Appointments can be made to meet in school - these are available from 9.00am-11.30am
If you need Urgent Help
If you can not afford to pay for essentials such as food, gas and electric, call Leeds City Council Welfare Support Team.
0113 376 0330
(Weekdays, 9am to 5pm​​, except Wednesdays when we're open from 10am)
If you have nowhere to sleep tonight, or are worried about being homeless in the near future, you can get help from Leeds Housing Options.
Getting Food in an Emergency
To get a referral to a foodbank or an emergency food parcel you need to either:-
Ask to speak to Miss Fisher in school
or
Phone Leeds City Council on 0113 3760330 (Mon-Fri 9.00am-5.00pm)
MENTAL HEALTH AWARENESS WEEK
9-15 MAY 2022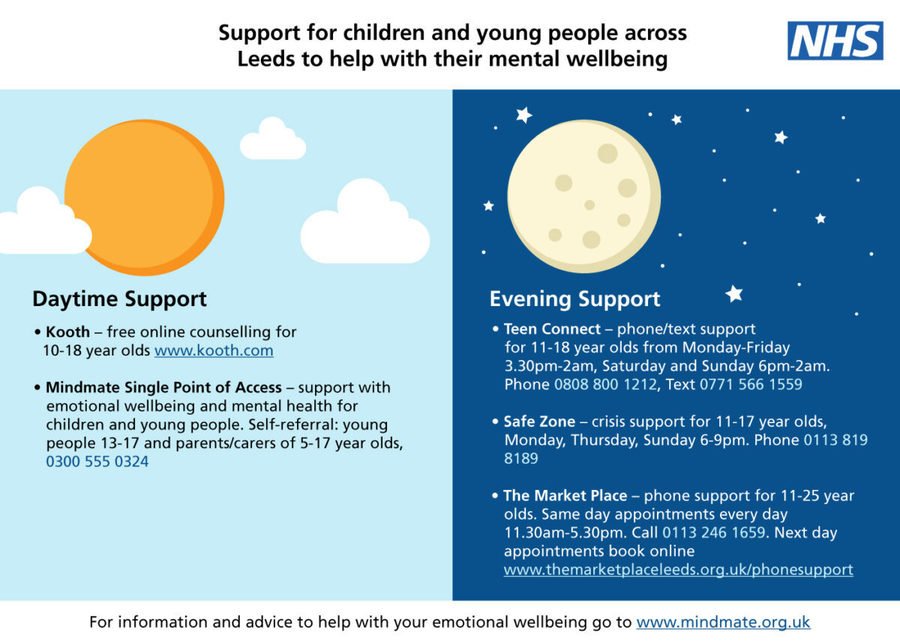 Tips for Supporting Positive Mental Health and Developing Resilience
Make sure your child gets plenty of exercise (preferably outdoors)
Exercise has been shown to have a positive effect on overall health and mood. Going for a walk or run or playing a game with your child is great for your relationship and it's healthy too!
Make sure your child gets a balanced diet
The advantages of a healthy diet are increased concentration, better physical performance and less likelihood of getting ill. Encourage your child to drink plenty of water for a healthy body and brain
Help your child to develop positive relationships
Positive relationships help us cope with difficulties and promote positive mental health. Your role-modelling of positive relationships with trust and respectful communication is likely to have the greatest impact on your child's beliefs about what relationships should look like. Encourage your child to consider what makes him or her a good (or not so good) friend and discuss what they can do when difficulties within friendships arise. Also, help your child to appreciate how important friends and family are by asking them questions about what they do with their friends or family members each day, showing an interest.
Help your child consider when they might need help and where they can get it
This might sound really obvious, but some children (especially boys) pick up the idea that asking for help is a kind of weakness. Discuss with your child different scenarios and who they could ask for help in each case. Help your child make a list of people they could ask for advice if ever they need it. Help your child understand that asking for and getting help is a sensible thing to do.
Help your child become emotionally literate
Managing uncomfortable feelings helps develop resilience. Model expressing how you feel and give reasons for why you feel that way. Further methods for the development of emotional literacy include:
Expanding your child's feelings vocabulary. Expose him or her to different words for different feelings eg furious, frustrated, irritated

Asking your child to think of a time when they felt positive emotions and when they felt negative emotions and what caused these feelings

Helping your child understand that feelings can't be stopped but that how a person behaves when they are experiencing a particular feeling is a choice. Discuss with your child ways of dealing with anger, for example. You could do something physical to get rid of the energy surge (like punching a pillow) or you could find a way to calm yourself down (such as breathing deeply)

Helping your child consider what others might be feeling by using stories and pictures to develop empathy

Helping your child understand that negative emotions are all part of being human and that nobody can expect to feel positive all the time. Help your child to accept that negative emotions are normal and part of life and not to panic when they feel them.
Supporting someone with a mental illness. For carers, friends and relatives
If you support someone with a mental illness you may face practical, financial and emotional problems from time to time. This link provides tips and suggestions to help you support someone:-
https://www.rethink.org/advice-and-information/carers-hub/supporting-someone-with-a-mental-illness/
(If you would like a paper copy of this document please contact Bev in school)
Worried about someone's mental health?
This web page explains what you can do if you are worried about someone's mental health. It explains how to get them help and support
rethink.org/advice-and-information/about-mental-illness/learn-more-about-symptoms/worried-about-someones-mental-health/
Crossgates & Whinmoor Community Hub - Crossgates Arndale Centre
What's On
Monday
09.30am - 12.00pm Weight Loss Management - GP referral or self-refer
Tuesday
10am - 11am Words for Wellbeing - A bibliotherapy group, using the written word to spark a healthy discussion - to book call 0113 2606565.
1pm - 3pm Mind Matters - A peer led group offering well-being support. Drop in for a free cuppa & a chat, everyone is welcome.
Wednesday
09.30am - 12.00pm Money Buddies - advice on debt, benefits, housing, bailiffs, forms, reports, utilities and more. Free & confidential advice/support (Poster attached)
09.30am - 12.00pm Stronger Families - A drop-in session for advice and support to families with children in Leeds who have barriers or would like to access education, gaining skills and/or employment
12.00pm - 2.30pm - Breastfriends - Help, advice and support with breast feeding (Booking essential)
Thursday
10.00am - 13.00pm - IT support (booking required - call 07903639879).
Friday
10.00am - 15.00pm - It Sessions (over's 60s' - Booking essential - call 0113 2606565).
TRANSITION TO HIGH SCHOOL

Supporting
children's transition
to Secondary School
Guidance for parents and carers

The transition from primary to secondary school is exciting for children and marks a new phase in their lives. Children recognise it as part of growing up and are aware that their lives are about to change in an important way. Like any change, it can also bring uncertainty. Most children will manage the transition to secondary school successfully. However, there may be ups and downs. It's easy for children to slip from feeling happy and confident one minute, to feeling nervous or anxious and back again as they find their feet. As a parent or carer there is much you can do to help your child through the transition period with careful and sensitive preparation.
Click onto the link below for some helpful advice for supporting your child's transition to secondary school:-
https://www.annafreud.org/media/13817/supporting-children-through-secondary-transition-final.pdf
If you would like a copy of this leaflet to read through please have a word with Bev in school
SIBLING FIGHTS - 8 ESSENTIAL TIPS
Healthier Lunchbox Recipes
Whether squeezing it in before the school run in the morning or before bed on busy midweek evenings, preparing your child's lunchbox can seem like just another thing on the list.
School meals are a great choice, but if you do make a packed lunch for your child then we've got you covered with our range of quick, easy, healthier lunchbox ideas and tips.
Lunchbox tips
Keep them fuller for longer
Base the main lunchbox item on foods like bread, rice, pasta and potatoes.
Choose wholegrain where you can.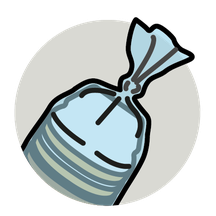 Freeze for variety
Keep a small selection of different types of bread in the freezer so you have a variety of options – like bagels, pittas and wraps, granary, wholemeal and multigrain.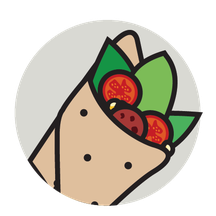 DIY lunches
Wraps and pots of fillings can be more exciting for kids when they get to make them. Dipping foods are also fun and a nice change from a sandwich each day.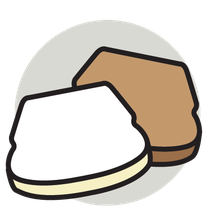 Mix your slices
If your child does not like wholegrain, try making a sandwich from 1 slice of white bread and 1 slice of brown bread.
Always add veg
Cherry tomatoes, or sticks of carrot, cucumber, celery and peppers all count towards their 5 A Day. Adding a small pot of reduced-fat hummus or other dips may help with getting kids to eat vegetables.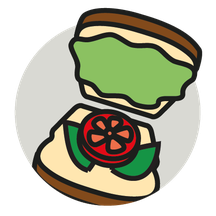 Ever green
Always add salad to sandwiches and wraps too – it all counts towards your child's 5 A Day!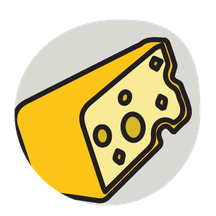 Cheesy does it…
Cheese can be high in fat and salt, so choose stronger-tasting ones – and use less of it – or try reduced-fat varieties.
Cut down on crisps
If your child really likes their crisps try reducing the number of times you include them in their lunchbox, and swap for homemade plain popcorn or plain rice cakes instead.
Add bite-sized fruit
Try chopped apple, peeled satsuma segments, strawberries, blueberries, halved grapes or melon slices to make it easier for them to eat. Add a squeeze of lemon juice to stop it from going brown.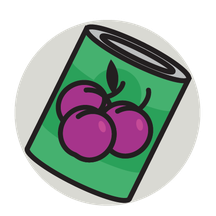 Tinned fruit counts too
A small pot of tinned fruit in juice – not syrup – is perfect for a lunchbox and easily stored in the cupboard.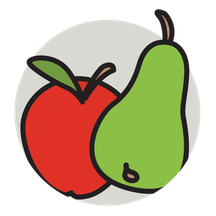 Swap the fruit bars
Dried fruit like raisins, sultanas and dried apricots are not only cheaper than processed fruit bars and snacks but can be healthier too. Just remember to keep dried fruit to mealtimes as it can be bad for teeth.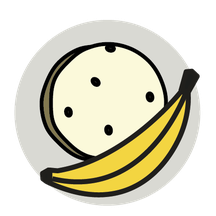 Switch the sweets
Swap cakes, chocolate, cereal bars and biscuits for malt loaf, fruited teacakes, fruit breads or fruit (fresh, dried or tinned – in juice not syrup).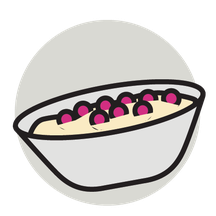 Yoghurts: go low-fat and lower-sugar
Pop in low-fat and lower-sugar yoghurts or fromage frais and add your own fruit.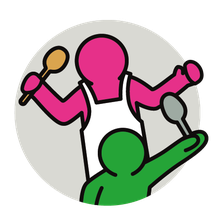 Get them involved
Get your kids involved in preparing and choosing what goes in their lunchbox. They are more likely to eat it if they helped make it.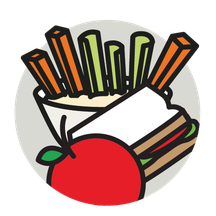 Variety is the spice of lunch!
Be adventurous and get creative to mix up what goes in their lunchbox. Keeping them guessing with healthier ideas will keep them interested and more open to trying things.
Money Buddies
Whether you're having difficulty paying any debt, need legal debt advice or if you are not sure of what to do about your finances, we can help you. Money Buddies offer many services including FREE debt advice in Leeds.
Timetable in Leeds
Face to Face in person sessions are at the following centres. Please note Covid safety protocols may apply, please wear a protective face mask where possible.
Sessions will be closed on all Bank Holidays and some sessions may be closed at short notice.
The Timetable is subject to change. For details please call 0113 2350276
MONDAY
| | | |
| --- | --- | --- |
| Headingley Heart Café | Heart, Bennet Road LS6 3HN | 9am – 12pm |
| Dewsbury Road Community Hub | 190 Dewsbury Road, Hunslet, Leeds, LS11 6PF | 9am – 12pm |
| St Cyprians | Coldcotes Avenue, Harehills, LS9 6ND | 10:30am – 12:30pm |
| Rainbow Junktion | All Hallows Church, 24 Regent Terrace LS6 1NP | 1pm – 4pm |
| Moor Allerton Community Hub | King Lane, Moor Allerton Cen | 1pm – 4pm |
TUESDAY
| | | |
| --- | --- | --- |
| Richmond Hill Academy | Clark Lane LS9 8PN | 9am – 12pm |
| Gipton Epiphany Church | 227 Beech Lane, LS9 6SU | 9:45am-12pm |
| Armley Community Hub | 2 Stocks Hill LS12 1UQ | 1pm – 4pm |
| Halton Library | 273 Selby Road, Halton, Leeds, LS15 7JR | 1pm – 4pm |
WEDNESDAY
*please note St George's Centre is open every two weeks, please call 0113 2350276 for details
| | | |
| --- | --- | --- |
| Old Farnley Community Centre Hillside | Hillside Hall, Cross Lane, Leeds, LS12 5AA | 9am – 12pm |
| St George's Centre, Middleton Park | St George's Road, LS10 4UZ | 9am-12pm |
| Crossgates and Whinmoor Community Hub | 56 Crossgates Shopping Centre, LS15 8D | 9.30am- 12pm |
| Bramley Community Hub | Hough Lane LS13 3ND | 1pm – 4pm |
| Farsley Community Hub and Library | Old Road, Farsley, LS28 5DH | 1pm-4pm |
THURSDAY
*please note Opal and St Pauls are open in rotation on a weekly basis, please call 0113 2350276 to see on which Thursday the Centre is open.
| | | |
| --- | --- | --- |
| Opal Community Centre * | 55 Bedford Drive LS16 6DJ | 9am - 12pm |
| St Pauls * | St Pauls Church, Raynel Drive LS16 6BS | 9:30am – 12:30pm |
| Ebor Gardens Advice Centre | 93 Haslewood Drive LS9 7PS | 9am - 12pm |
| Seacroft Community Hub | Seacroft Avenue LS14 6NX | 1pm - 4pm |
| Meanwood Community Hub | Stainbeck Avenue LS7 2QU | 1pm – 4pm |
FRIDAY
*please note Manorfield Community Hub is open every two weeks, please call 0113 2350276 for details
| | | |
| --- | --- | --- |
| Woodhouse Medical Practice | Cambridge Road, LS6 2SF | 9am - 12pm |
| Compton Centre | Harehills Lane, LS9 7BG | 9am - 12pm |
| Manorfield Community Centre | Newhall Road, Leeds, LS10 3RR | 9.30am -11.30am |
| Pudsey Community Hub | Church Lane LS28 7TY | 1pm - 4pm |
| Swinnow Community Centre | Swinnow Lane, LS13 4RF | 1pm - 4pm |
Timetable is subject to change. Please call 0113 2350276 for information
10 ways to help get your child to school on time
The morning school run doesn't always have to be a mad dash. Follow these tips for getting your child through the school gates on time, fed, clean and with all the right kit.
Lay out school clothes the night before. Set out your child's clothes next to their bed, including pants and socks. You'll have an early warning that stocks of clean underwear are running low if you organise clothes in the evening.
Keep shoes in one place. Avoid tearing round the house, turning out wardrobes, peering under beds and behind sofas in search of your child's shoes. Find a spot where shoes always live, perhaps next to the front door. Get your child into the habit of putting their shoes there every time they take them off. If you do only one thing to prepare ahead, make it this.

Get your child to bed on time. This may be easier said than done, but you'll be glad in the morning that your child was bathed and tucked up in good time. If your child is in bed at a sensible hour, they should wake up the next morning cheerful and sprightly. They may even do remarkable things, such as cleaning their teeth without being told. If your child goes to bed late, they're likely to wake up groggy and is more likely to drop their toothbrush down the toilet than brush their teeth with it.

Prepare the night before. You'll breeze through the morning routine if you think ahead. When your child or children are asleep, make lunches, put homework in backpacks, and check there's enough milk for the morning. Search through your child's school bag for permission slips and school newsletters too. And don't forget about yourself: choose your outfit for the next day, and if you work, prepare your bag. If you drive your child to school, top up the car with petrol in the afternoon or evening. Trying to fit a garage stop into the school run is bound to make you tight for time, and this will stress you and your child.

Invest in an alarm clock. When your child starts school, let them pick out their own alarm clock. They'll probably choose the biggest, brightest, tackiest clock you've ever seen. But, hopefully, they may feel a sense of duty to get up when it goes off in the morning.

Encourage your child to get themselves ready. Help your child to get as far as they can with dressing themselves and brushing their hair. Not only will they feel a sense of accomplishment, it'll save you valuable time – once they get the hang of it, anyway!

Keep breakfast simple. Don't feel guilty if breakfast isn't an elaborate affair. A breakfast of healthy cereal, a yoghurt and a piece of fruit will do. Make it easy for your child to have fruit by slicing a banana or chopping strawberries into their cereal. Instant porridge is easy and gives a great start to a winter's day.

Take breaks. Give the weekday routine a rest at weekends.

Make time for cuddles. On rushed mornings, it's easy to skip the hugs and kisses.

Make school mornings a positive experience – happy, calm, organised!!
Raising kids is one of the toughest and most fulfilling jobs in the world — and the one for which you might feel the least prepared
Boosting Your Child's Self-Esteem
Kids start developing their sense of self as babies when they see themselves through their parents' eyes. Your tone of voice, your body language, and your every expression are absorbed by your kids. Your words and actions as a parent affect their developing self-esteem more than anything else.
Praising accomplishments, however small, will make them feel proud; letting kids do things independently will make them feel capable and strong. By contrast, belittling comments or comparing a child unfavorably with another will make kids feel worthless.
Avoid making loaded statements or using words as weapons. Comments like "What a stupid thing to do!" or "You act more like a baby than your little brother!" cause damage just as physical blows do.
Choose your words carefully and be compassionate. Let your kids know that everyone makes mistakes and that you still love them, even when you don't love their behavior.
Catch Kids Being Good
Have you ever stopped to think about how many times you react negatively to your kids in a given day? You may find yourself criticizing far more often than complimenting. How would you feel about a boss who treated you with that much negative guidance, even if it was well intentioned?
The more effective approach is to catch kids doing something right: "You made your bed without being asked — that's terrific!" or "I was watching you play with your sister and you were very patient." These statements will do more to encourage good behavior over the long run than repeated scoldings.
Make a point of finding something to praise every day. Be generous with rewards — your love, hugs, and compliments can work wonders and are often reward enough. Soon you will find you are "growing" more of the behavior you would like to see.
Set Limits and Be Consistent With Your Discipline
Discipline is necessary in every household. The goal of discipline is to help kids choose acceptable behaviors and learn self-control. They may test the limits you establish for them, but they need those limits to grow into responsible adults.
Establishing house rules helps kids understand your expectations and develop self-control. Some rules might include: no TV until homework is done, and no hitting, name-calling, or hurtful teasing allowed.
You might want to have a system in place: one warning, followed by consequences such as a "time out" or loss of privileges. A common mistake parents make is failure to follow through with the consequences. You can't discipline kids for talking back one day and ignore it the next. Being consistent teaches what you expect.
Make Time for Your Kids
It's often difficult for parents and kids to get together for a family meal, let alone spend quality time together. But there is probably nothing kids would like more. Get up 10 minutes earlier in the morning so you can eat breakfast with your child or leave the dishes in the sink and take a walk after dinner. Kids who aren't getting the attention they want from their parents often act out or misbehave because they're sure to be noticed that way.
Many parents find it rewarding to schedule together time with their kids. Create a "special night" each week to be together and let your kids help decide how to spend the time. Look for other ways to connect — put a note or something special in your kid's lunchbox.
Adolescents seem to need less undivided attention from their parents than younger kids. Because there are fewer windows of opportunity for parents and teens to get together, parents should do their best to be available when their teen does express a desire to talk or participate in family activities. Attending concerts, games, and other events with your teen communicates caring and lets you get to know more about your child and his or her friends in important ways.
Don't feel guilty if you're a working parent. It is the many little things you do — making popcorn, playing cards, window shopping — that kids will remember.
Be a Good Role Model
Young kids learn a lot about how to act by watching their parents. The younger they are, the more cues they take from you. Before you lash out or blow your top in front of your child, think about this: Is that how you want your child to behave when angry? Be aware that you're constantly being watched by your kids. Studies have shown that children who hit usually have a role model for aggression at home.
Model the traits you wish to see in your kids: respect, friendliness, honesty, kindness, tolerance. Exhibit unselfish behavior. Do things for other people without expecting a reward. Express thanks and offer compliments. Above all, treat your kids the way you expect other people to treat you.
Make Communication a Priority
You can't expect kids to do everything simply because you, as a parent, "say so." They want and deserve explanations as much as adults do. If we don't take time to explain, kids will begin to wonder about our values and motives and whether they have any basis. Parents who reason with their kids allow them to understand and learn in a nonjudgmental way.
Make your expectations clear. If there is a problem, describe it, express your feelings, and invite your child to work on a solution with you. Be sure to include consequences. Make suggestions and offer choices. Be open to your child's suggestions as well. Negotiate. Kids who participate in decisions are more motivated to carry them out.
Be Flexible and Willing to Adjust Your Parenting Style
If you often feel "let down" by your child's behavior, perhaps you have unrealistic expectations. Parents who think in "shoulds" (for example, "My kid should be potty-trained by now") might find it helpful to read up on the matter or to talk to other parents or child development specialists.
Kids' environments have an effect on their behavior, so you might be able to change that behavior by changing the environment. If you find yourself constantly saying "no" to your 2-year-old, look for ways to alter your surroundings so that fewer things are off-limits. This will cause less frustration for both of you.
As your child changes, you'll gradually have to change your parenting style. Chances are, what works with your child now won't work as well in a year or two.
Teens tend to look less to their parents and more to their peers for role models. But continue to provide guidance, encouragement, and appropriate discipline while allowing your teen to earn more independence. And seize every available moment to make a connection!
Show That Your Love Is Unconditional
As a parent, you're responsible for correcting and guiding your kids. But how you express your corrective guidance makes all the difference in how a child receives it.
When you have to confront your child, avoid blaming, criticizing, or fault-finding, which undermine self-esteem and can lead to resentment. Instead, strive to nurture and encourage, even when disciplining your kids. Make sure they know that although you want and expect better next time, your love is there no matter what.
Know Your Own Needs and Limitations as a Parent
Face it — you are an imperfect parent. You have strengths and weaknesses as a family leader. Recognize your abilities — "I am loving and dedicated." Vow to work on your weaknesses — "I need to be more consistent with discipline." Try to have realistic expectations for yourself, your spouse, and your kids. You don't have to have all the answers — be forgiving of yourself.
And try to make parenting a manageable job. Focus on the areas that need the most attention rather than trying to address everything all at once. Admit it when you're burned out. Take time out from parenting to do things that will make you happy as a person (or as a couple).
Focusing on your needs does not make you selfish. It simply means you care about your own well-being, which is another important value to model for your children.