Dividing by 10, 100 and 1,000 - Tuesday 19th May
Multiplying by 10,100 and 1,000 - Monday 18th May
Maths - Multiplying and Dividing Fractions
Maths - Multiplying and Dividing Fractions by Whole Numbers
Maths - Simplifying Fractions
Maths - Converting Fractions
Coordinates in 4 quadrants
Missing Angles in a Triangle
Alexander the Great - Wed
Greek Gods - Family Tree - Mon
Topic - Greek Theatre Mask
Topic - Greek God Drawing
SPaG - Coordinating Conjunctions
SPaG - Subordinating Conjunctions
GPS - Formal and Informal
Useful links for home learning:
Hi all, we hope you are all well and staying safe. We have found some exciting activities online that we would like to share with you, these may be perfect activities for you to do during the day.
PE: Joe Wicks is completing a daily PE lesson for everyone at 9am each morning. Don't worry though if you miss this or want to do your exercise later as it can be accessed at any time. Weblink: https://www.youtube.com/watch?v=6v-a_dpwhro&feature=youtu.be You could alternate this with some of the activities Mr Thomas has already uploaded.
Maths: Alongside the work that we have uploaded, there is also Carol Voderman's maths work. This is available at: www.themathsfactor.com
English: Each day David Walliams is reading one of his stories, today's is Trish the Troll. You could write a review of this story, your own version or a character description- be creative. You could also link this back to our art from World Book Day and attempt to draw Trish. The story is available at: https://www.worldofdavidwalliams.com/elevenses/
Food Tech: Jamie Oliver has six fantastic recipes available that are designed for kids. Have a look and see if you can follow any of these recipes, we would love to see the results. https://www.jamieoliver.com/features/6-brilliant-recipes-to-get-kids-cooking/
Geography: Online there are areas where you can locate live webcams of animals and discover more about them. You could create a fact file on an animal or report on endangered animals. A good page is https://www.edinburghzoo.org.uk/webcams/rockhopper-penguin-cam/#rockhopperpenguincam but there are also many more.
Working from home
School will be closed to most pupils from Monday 23rd March due to Coronavirus.
We have made the resources on your right for your child to access at home.
You should have received a letter with details of our email addresses and explaining what we are hoping to do over the next few weeks. We will be contactable via those emails during the normal school day and will be updating the website with new resources and also sending extra work via email. We are looking forward to receiving any completed work for comment, or if you have any questions about the work, or don't understand anything, then please just get in touch and we will try and help.
Just in case we have put our class emails. giraffes@swarcliffeprimary.co.uk gorillas@swarcliffeprimary.co.uk wolves@swarcliffeprimary.co.uk
Some of your children will have been given a school email address and they can find this by googling 'outlook 365' and clicking the top link.
The best way to upload work is to complete as a word document and attach it to an email. Or you could send photos of some of your work, art and projects, or even powerpoint presentations.
We would also love to see what you are up to for our Instagram page. If you are happy for your photos to be shared on Instagram send them to Miss Green at the Lions@swarcliffeprimary.co.uk with 'Instagram' as the message title and she will upload them. It will be great to keep in touch with your classmates via the page and see what each other are up to.
Useful Websites to visit:
https://www.topmarks.co.uk/maths-games/
https://www.bbc.co.uk/bitesize/topics/zq99q6f/articles/zs7g4j6
https://www.bbc.co.uk/bitesize/topics/zq99q6f/articles/zt8vg82
https://www.bbc.co.uk/bitesize/topics/z2882hv/articles/zcwnv9q
https://www.bbc.co.uk/bitesize/topics/z2882hv/articles/zxv482p
https://www.bbc.co.uk/bitesize/topics/z2882hv/articles/ztyjmsg
www.twinkl.co.uk
Enter text...
Spring Two
Who was William Shakespeare?
English
For our first piece of writing this half term we will build our own newspaper report based on the events of our class book (Macbeth). We will explore the key features of a newspaper before planning and writing our newspaper.
Next up is our Science fortnight, over these two weeks we will create an explanation text focussing on electricity and key scientists. For our final piece of writing we will write our own discussion text, we will have to argue fairly and without bias on the topic of should William Shakespeare be taught in schools?
Maths
In maths this half term we will start by again concentrating on BODMAS and the four operations, we will make sure our fundamental skills are perfect. Once we have done this we will look at ration and proportion, solving a range of fluency and problem solving questions. Next we will look at multiplying and dividing fractions before finally looking at geometry, graphs, charts and net shapes.
Computing
This half term we will explore how to build our own computer programme designed to accomplish a specific goal. We will then look at how to debug and improve our programme as we encounter issues. Finally we will make our programme more efficient using sequencing.
Science fortnight
This half term it is our Science fortnight. Our focus for the two weeks will be electricity. During our study this half term we will conduct a range of experiments with a focus on electricity. One of the key scientific questions we will investigate is how the voltage impacts the brightness and loudness of bulbs and buzzers. For our final activity we will look at the scientific symbols used to represent electrical components before building our circuits.
History
Our history this half term focuses on the Tudor, with a specific interest on the life of William Shakespeare. We are going to explore who he was, his early life and his achievements in life.
Design and technology
We have a very exciting half term ahead of us in terms of design and technology. This half term will see us research the Globe Theatre before designing and creating our own model. To help us do this effectively we will use detailed diagrams and sketches to plan our build. During the building process we will use a range of tools, equipment and materials. We will then apply a cross curricular link with our Science by attempting to light our theatre.
PSHE
We will start PSHE looking at Drugs, Alcohol and Tobacco. First we will explore risk and how to minimize the risk in a range of situations. We will then look at the attitudes needed to be successful.
Spring One
How Has China Changed?
English
This half term we will be looking at both fiction and non-fiction. In the first few weeks, we will looking at non-chronological report writing. After exploring key features of this text type and conducting their own research, children will write their own based on modern day China.
As well as this, we will explore Philip Pullman's classic novel: The Firework Maker's Daughter – a story about a young Chinese girl who dreams of making fireworks just like her father. Ask your child more about this story in a few weeks!
Maths
In maths this half term we will be continuing our work with place value up to millions and including: decimals and the use of Roman Numerals. As well as this we will be looking at fractions, including adding and subtracting of mixed numbers.
In measures, we will be applying our understanding of decimal notations (up to 3 decimal places) and use this to round to the nearest whole numbers.
In Geometry, children will create shapes by plotting points in quadrants. As also, we will practise multiplication and division facts.
Science
Children will start their scientific learning by thinking about different materials and their properties. We will use this understanding of materials to look at irreversible changes, including, dissolving.
Children will plan and carry out various scientific investigations into how new materials are created from mixing. We will continue to develop scientific vocabulary so that children can confidently explain new concepts and ideas.
Computing
In this area of the curriculum, children will be looking at using programmes to develop their presentational skills. Children will use PowerPoint and its tools to present their information about modern day China.
Geography
This half term, children will use maps to locate China on a world map as well as locating a range of other countries including, Britain. Children will also consider how to use 4 and 6 grid references to locate famous Chinese landmarks including the Great Wall, the Forbidden City and the Oriental Pearl TV Tower.
Art and Design
This half term we will be exploring Chinese art including the Terracotta Army and the importance of dragons and how they are represented in the culture. Children will re-create these using clay.
History
We have already learnt about some of the earliest British history – the Stone Age. This half term, we will be looking at China's first recorded history – the Shang Dynasty.
Children will learn about how the powerful leaders of this dynasty as well as their daily lives. Lady Fu Hao is our important person.
PSHE
This half term, children will be thinking about their identity, society and equality. We will be focusing on typical stereotypes people often make and how to avoid these. Children will also consider discriminations people can make and how this can create prejudice.
PE
This half term we will be developing our ball skills with a range of different drills, challenges and games. As well as this, children will have a weekly dance lesson (linked to our topic China) and Year 5 will also take part in a gymnastic session this term.
Spanish
Children will continue to practice their Spanish speaking skills over the coming half term. They will recap their learning so far including: days of the week and numbers. We will also be continuing with the Spanish word of the week.
Other Important Information
Gymnastics – Monday (YEAR 5 ONLY)
Indoor PE – Wednesday
Outdoor PE – Friday
Children need to ensure they are wearing the correct kit for each session: dark blue or black shorts/trousers, white plain T-Shirt, appropriate trainers.
Homework
Homework is sent out weekly (every Friday). This is an opportunity for children to practise what they have been learning in school. Spelling and Times Table books are also sent out.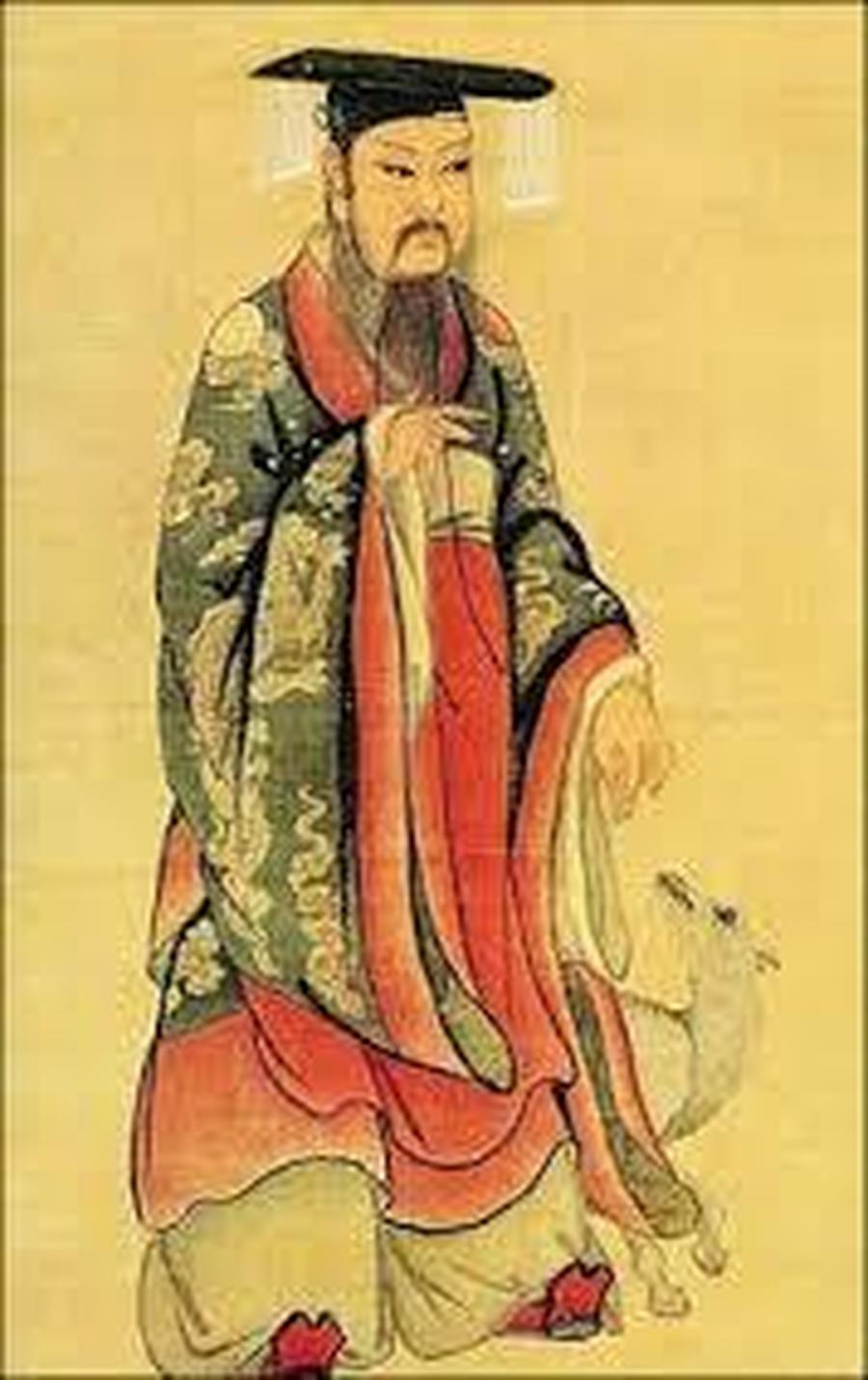 Autumn Two
What Lies Beyond Earth?
English
In English this half term we will be focusing our writing on a range of short stories from the book Space Pirates. We will begin the half term by writing an explanation text on our topic of space. In this children will be challenged to think carefully about the information they need to include and also the way in which it is presented. After this we will create our own story based on one of the stories we have read. Children will use a range of different skills to ensure they can do this effectively. In guided reading children will read Space Pirates as well as being challenged by texts of their own ability.
Maths
In Maths this half term we will begin by ordering and comparing fractions with different denominators. We will then build on this to find fractions which are equivalent. Once we have completed this area of our study we will progress to look at equivalent fractions, decimals and percentages. Children will be shown a range of strategies that they can apply to convert between the three different forms. After we have completed our work with fractions we will move on to look at statistics including such elements as time and volume. Children will be shown how to read and interpret timetables as well as some other key skills.
Science
This half term we will be learning about space, focusing on the planets in our solar system, gravity and the Moon. We will learn all about how the Earth's tilt and rotation around the Sun gives us night, day and seasons, and why some countries are hotter or colder than others. Children will learn about the phases of the moon and create moon diaries. As well as this, we will be developing our investigation skills through planning and carrying out fair tests.
Computing
Children will this half term be concentrating on coding. They will be shown how to design, write and debug programmes that accomplish a specific goal. In this case children will be creating their own space themed game. Children will also be challenged to use logical reasoning to explain how different algorithms work and detect and correct any errors that may exist in the code.
Design Technology
Design Technology is incredibly exciting this half term as children will be creating and racing their own lunar rovers. Children will need to design their models as well as selecting the best materials from a range of options after assessing their properties and suitability for the job they are undertaking. Once their product is built children will be asked to evaluate their build and understand how key events and decisions influenced their final product.
PSHE
This half term, Children will be thinking carefully about mental health and wellbeing. Children will begin to think about what these terms mean and how we can ensure we look after our own mental health and wellbeing.
Wednesday Afternoon
Children will continue to practice their Spanish speaking skills over the coming half term, they are now turning their attention to numbers. They will also in PPA look at a famous artist (Peter Thorpe) and create their own works in his style.
And, before we know it, it will be time for our Christmas celebrations!
Autumn one

How did we evolve?

Welcome back year 5 and 6! We hope that you have had a fantastic and relaxing summer and are ready for the exciting year that lies ahead. In this first half term our learning will focus around the question: How did we evolve? So make sure you are ready and raring to go come the first day back, we know you will be.
Maths
This half term we will be investigating different aspects of place value and the number system. From reading and writing numbers to 1 million to ordering and comparing decimals, we will even look at rounding. From your lessons in the first few weeks you will secure your basic understanding of numbers.
Once we have completed this we will refresh your understanding of written and mental methods for all four operations. We will start to apply these in strategies in new and different ways, as well as introducing some new strategies that you may not have seen before.
Throughout the half term, we will be identifying areas that you need to focus on in your learning and creating opportunities for you to develop the skills that you need.
Literacy
To begin the half term, we will be focusing on creating your own setting description. For this we are going to introduce a new strategy called "have a go". In this strategy you will have a go independently at the start of your learning and then a second go at the end to see how much your writing has improved. Our work in literacy this half term will be linked to our topic. Our class book this half term is Stig of the Dump, which a fantastic story that I am sure most of your parents have read. We will have lots of writing opportunities from this book including: newspaper reports and character descriptions. We will also this half term craft our own non- fiction texts; we will this half term write our own biographies and recounts on Charles Darwin and his work.
Science
Our topic this half term in science will be evolution. We will be learning how fossils are formed and how our traits are inherited from our ancestors. We will also form links with our literacy work to look at Charles Darwin and his Theory of Evolution. We will then build on this to look at other species and how they have evolved and adapted in order to survive in environments across the world.
History
As we explore evolution, we will also look back to examine the lives of early humans. We will be transported back to the time of early man and investigate the similarities and differences between the lives they lived then and the lives we live now. We will also research and discover more about an early human settlement "Skara Brae". This is sure to be an interesting topic and one that I am sure you won't want to ever stop learning about.
Computing
Just as Charles Darwin did, we will be collecting data on different species of animals. In order to use the data in a meaningful way, we will learn how to input, organise, search through and analyse data using computer programmes and databases.
Art
As part of our topic we will study cave paintings. We will discuss first their historical importance and record important information and events that relate to specific caves before having a go at creating our own, I warn you now this is messy work. Throughout our art lessons we will use a range of resources including: charcoal, chalk, oil pastels and (unbelievably) mud.
We hope you are happy to be back at school and ready to start your learning as we definitely are!
Useful Documents for Parents