Why did London burn?
Find out about what we have been learning in our topic this half term.
Mrs Green saw someone on our field over the holidays, we went to investigate. After following the clues, we found a box hidden on our school field. It had wine, cheese, ginger biscuits, parkin, bonfire toffee and a book in it. We think it was hidden by Samuel Peyps.
Our Text this half term is Toby and the Great Fire of London!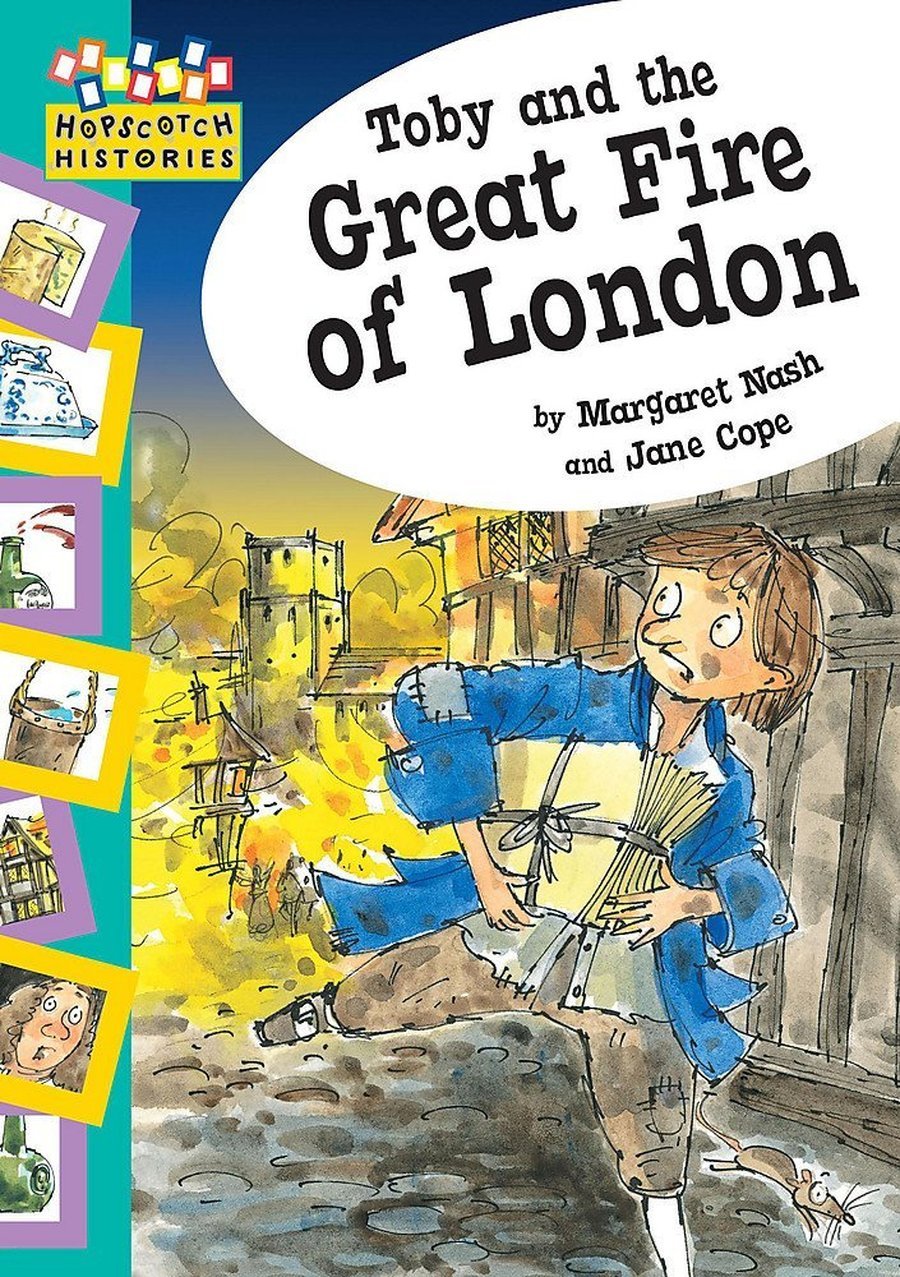 Our Role Play Area
This half term our role play area is the Pudding Lane Bakery. The children can make the bakery goods in the tuff spot and sell them as well.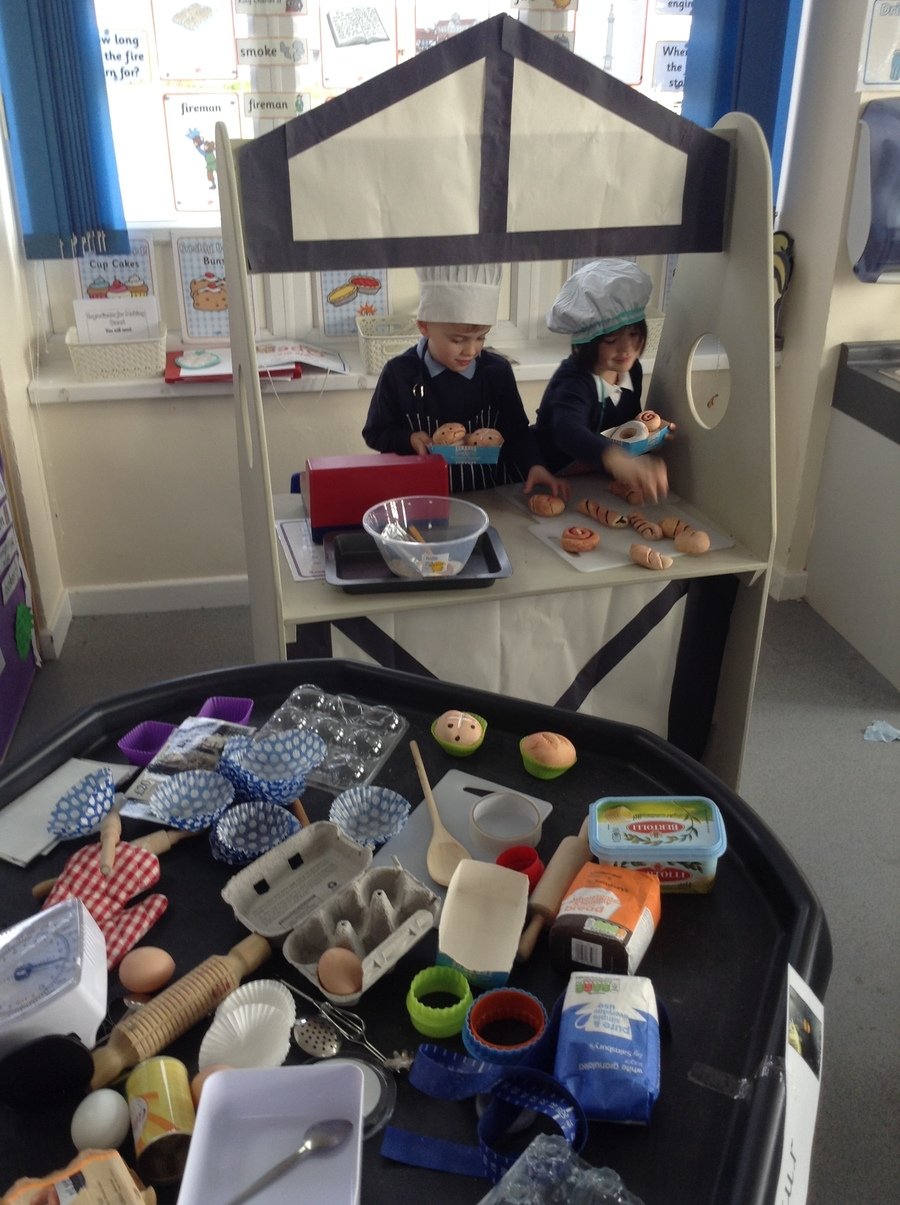 PSHE- Being a good friend
11.11.20
We had lots of discussion about how to be a good friend and how our friends made us feel. We then thought about the qualities we need to be a good friend to other people and what we would like to see in our friends. We came up with lots of fantastic ideas.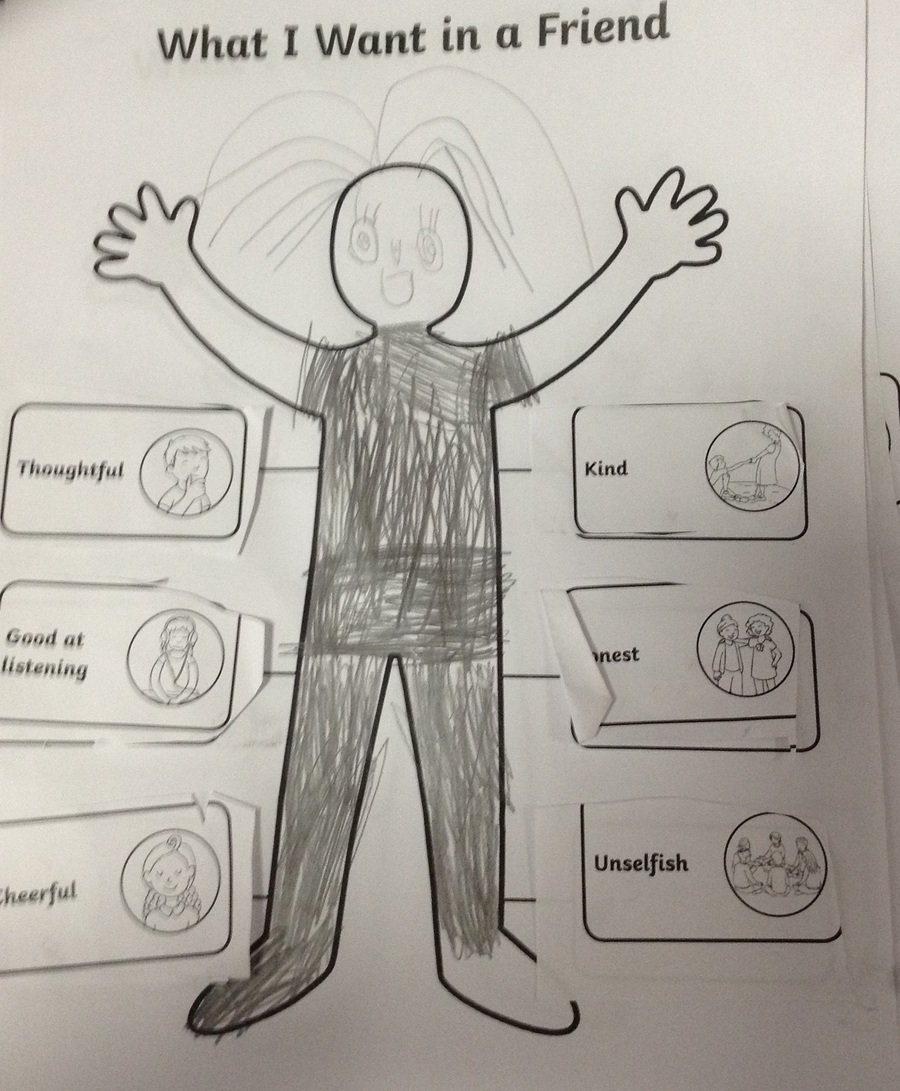 SPAG- Homophones
05.11.20
In phonics Mr Densley's group looked a words that have sounds that sound the same but look different. These words are called homophones.
We continued to enjoy exploring in our outdoor area this week!
PSHE- Friendship
18.11.20
In PSHE we looked again at what friendship was. As a class, we made our own friendship jar. We can use this when we have problems with our friends and want to solve them.
Toby and The Great Fire Writing
w.b.16.11.20
We spent the week using all of our knowledge of Toby and The Great Fire to write a story in first person. We did a fantastic job of including lots of adjectives and time connectives in our writing as well as thinking about our senses.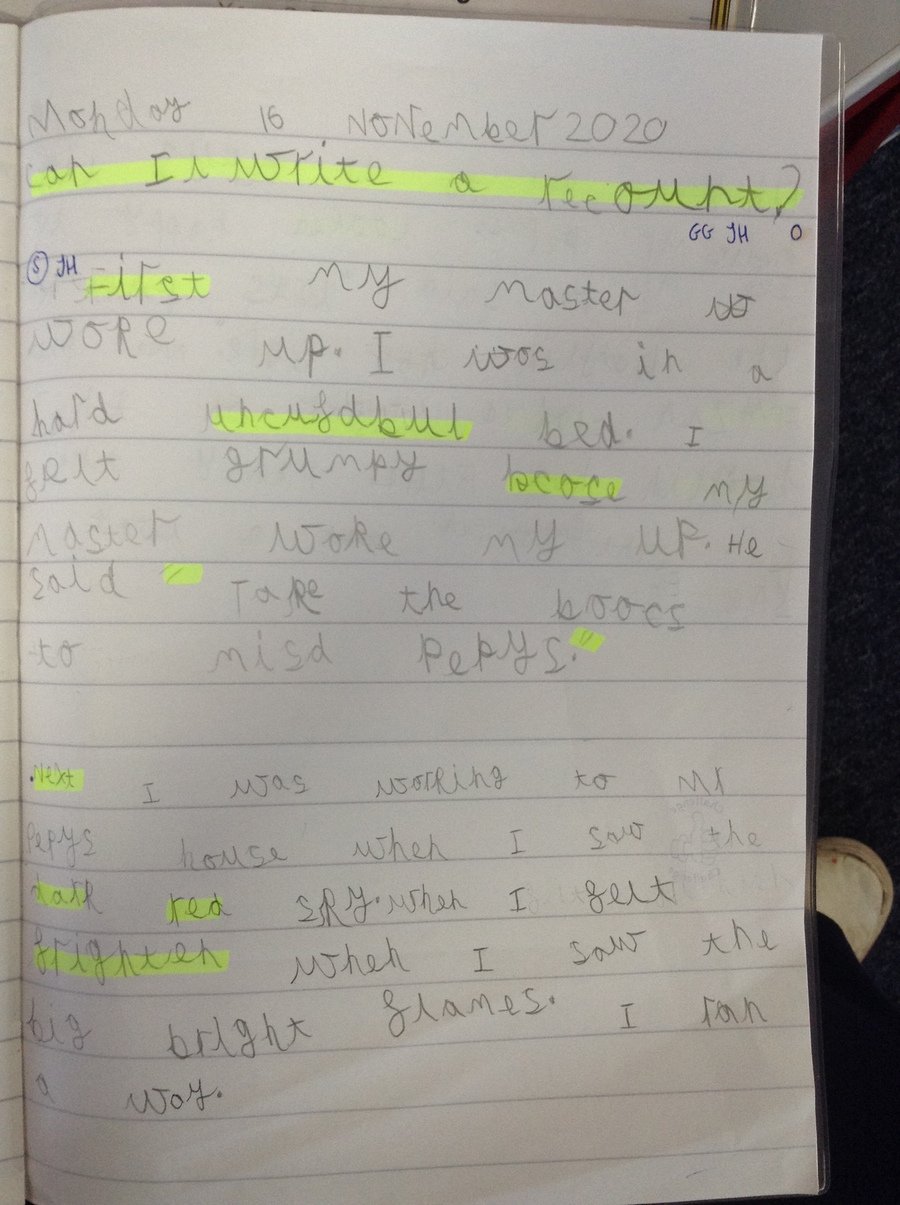 Shop Keepers - Asking for change
24.11.20-25.11.20
In Maths we pretended to be shopkeepers and customers. We looked at the toys we wanted to buy and tried to give the correct change. If we did not have the correct coins, the shopkeeper gave us the change back.
Making Tudor Houses
W.B. 30.11.20
In DT we designed and made our own Tudor house, like the ones on pudding lane. We thought carefully about what design criteria we would need to include when making our houses. We uses our tools carefully and though about which materials would be best for which parts of the house.
The Christmas Story
02.12.20
In RE we learnt about the Christian faith and the story of Jesus' birth. The children sequences the story cards and then wrote their own story board.
A message from Santa
08.12.20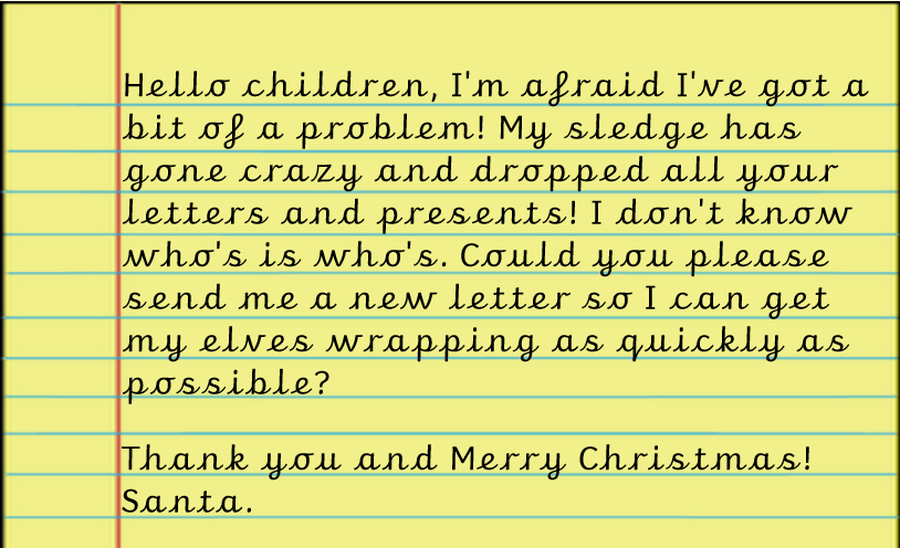 We got to work and thought about all of the things we would like this Christmas.
We are going to write some instructions to make bread this week. First we thought about our bossy verbs by writing some instructions for our partners to follow opening a biscuit.
Our sequence of learning in English
This week we wrote instructions to make bread (Like in the bakery on Pudding Lane). We then followed our instructions and the bread came out perfectly! We tried hard to include bossy verbs and time connectives.
Addition & Subtraction
wb. 09.11.20
We used lots of practical equipment to find the difference between two numbers. We carefully counted the counters to find the answer.
Finding the Difference
11.11.20
In maths we have been using numberlines or counters to help find the difference between two numbers. We did a good job of jumping up and down the number line.
17th Century Jobs
12.11.20
In History we got a 17th Century Job given to us in a secret envelope. We worked in groups to perform our jobs to the rest of the class, who guessed which job we had. We were amazed by some of the jobs they had in the past... from Scullery Maids and Firefighters to Gong Farmers!
In our PE lessons we have been working on our throwing, catching and kicking skills.
This week we looked at identifying different coins and notes. When then thought about making values by finding the correct coins and notes, to buy items from the shop.
PSHE- A bucket of kindness
25.11.20
In PSHE we thought about how we could be kind to other people. We each choose something kind to put into our class bucket. We thought about how we could make other people fell happy through our kind actions and words.
Making Equal Groups
01.12.20
In Maths we have looked at the difference between equal and unequal groups. We made the equal groups using counters and checked that we had the correct amount. We looked at the X sign and spoke about how it can mean groups of, multiply or times.
Christmas Carousel Day!
08.12.20
We really enjoyed our Christmas Carousel day this year, despite it being slightly different. We made fabulous Christmas cards, reindeer food, hot chocolate mixes, split pins elves and snowman biscuits. Have a look at some of our creations below.
Great Fire Art Work
03.11.20 05.11.20
We used lots of different techniques to create Great Fire artwork and placed a silhouette over our colourful backgrounds.
Our Great Fire of London Displays
Asking Questions
04.11.20
We thought about what we would like to learn during this topic and wrote questions and ideas down.
Our Outdoor Area
We use our outdoor area to learn and explore in different ways. We love learning in the outdoors as we can be very creative!
Thoughts and Feelings (Toby)
12.11.20
In English lessons we thought about how Toby might be feeling in our class text. We will use these thoughts and feelings to help us write our recount of the book using first person.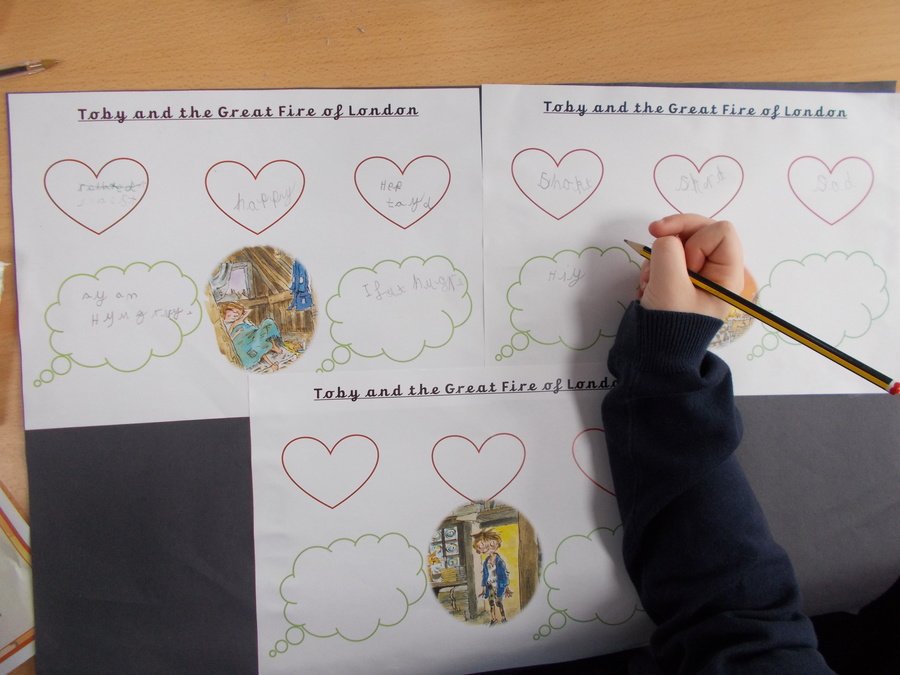 Colourful Semantics
13.11.20
In literacy we used the colourful semantics symbols to re-tell the story of Toby and The Great Fire of London. The children did a fantastic job of picking the correct symbols and using full sentences to describe what happened.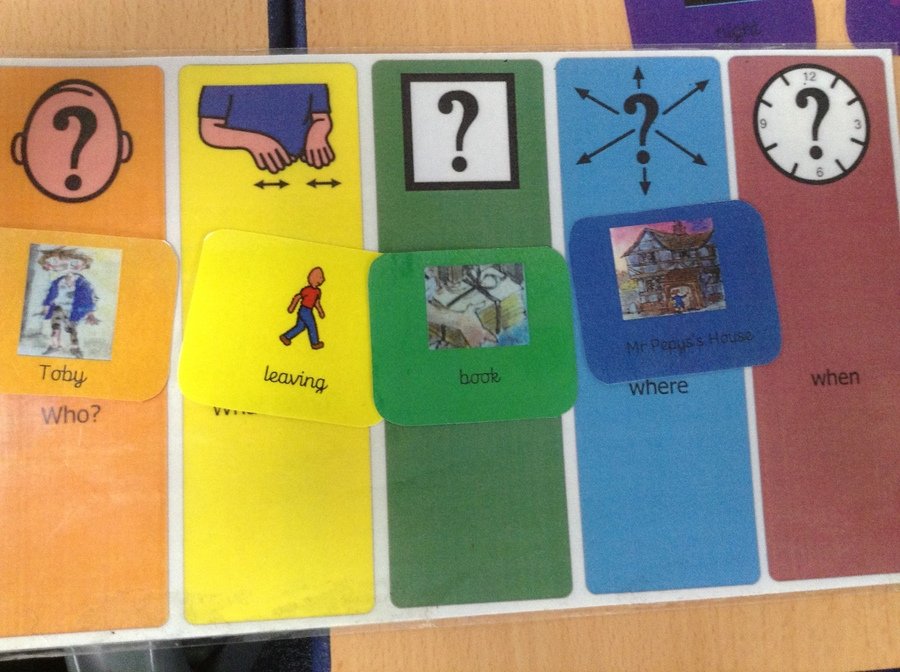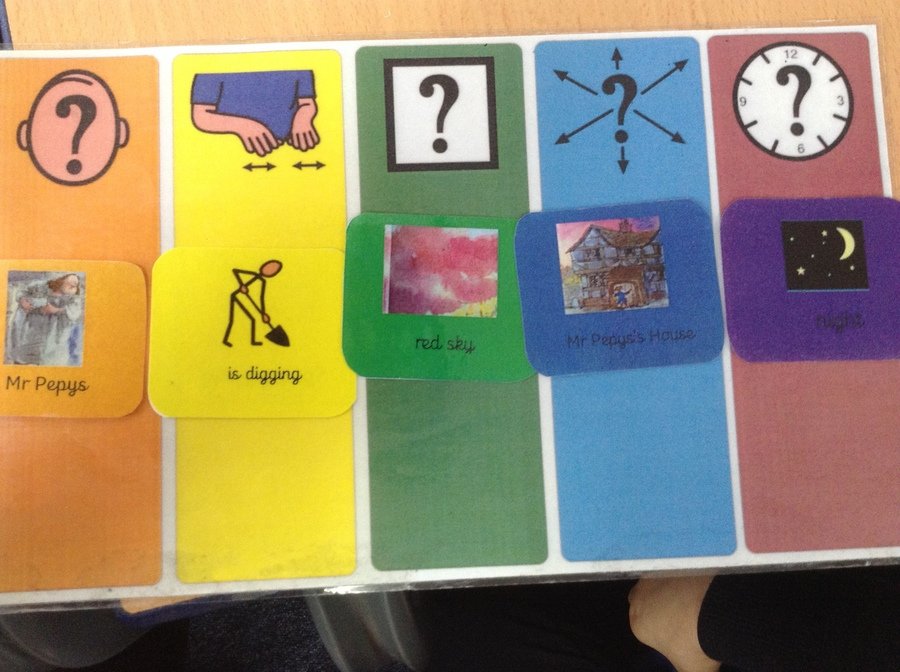 In maths we have been learning about the value of coins. We have started adding coins together and we will use them to buy things in our bakery. You could help at home by letting us pay for thing at the shop and count the change we get too!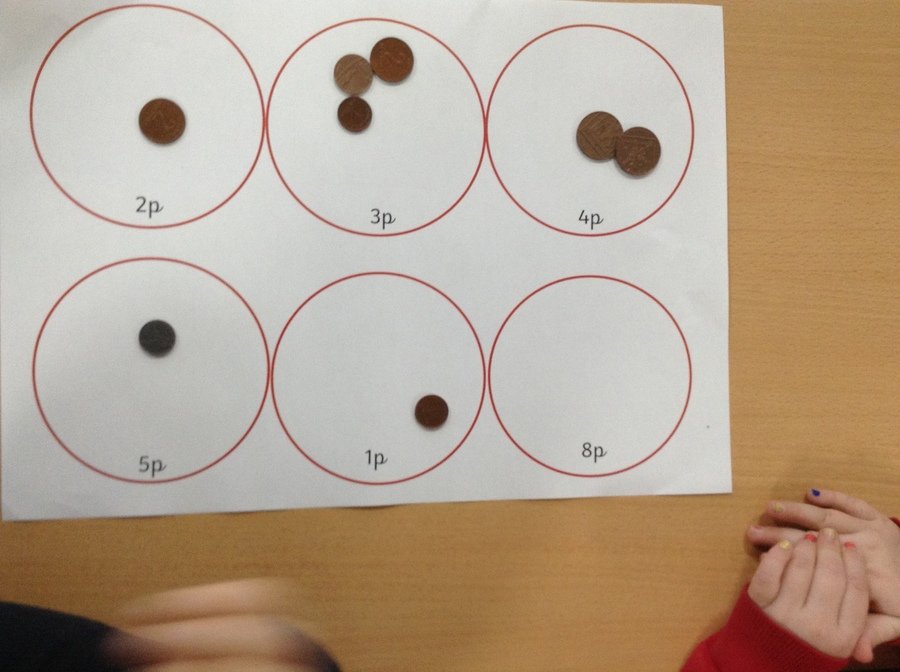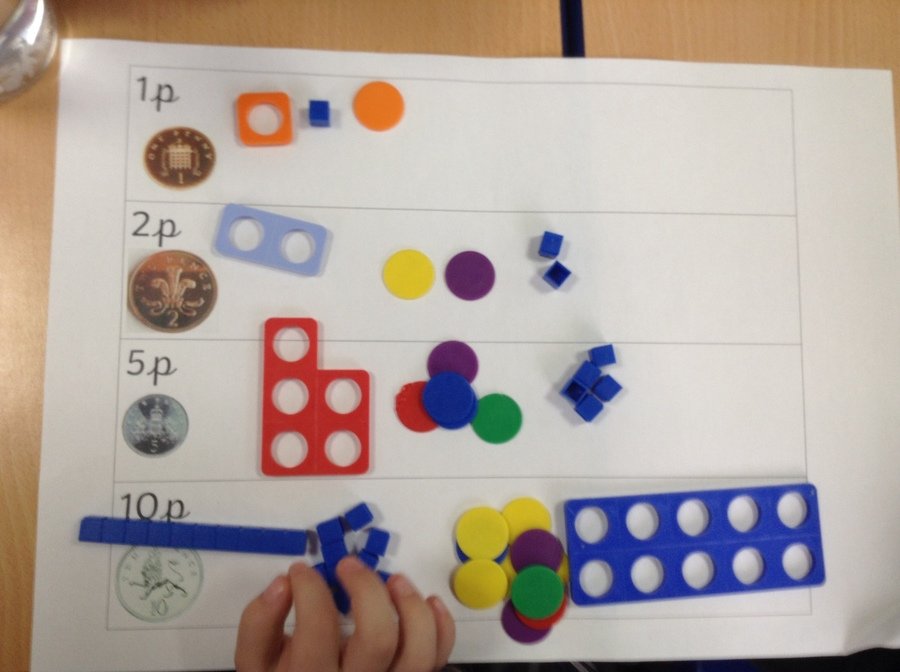 We have continued to enjoy baking and serving customers in our bakery this week. We have used our understanding of money to give other children the correct change for their goods. We particularly enjoyed our finger gym activity where we threaded beads onto pipe cleaners to make a snowflake.
PE- Throwing, Catching and Dribbling
27.11.20
Burning Pudding Lane
03.12.20
After making our Tudor houses we put them into a line, like Pudding Lane. Mr Johnson carefully set the first house on fire to see how it travelled across the houses. We thought carefully about how to keep safe whilst this was happening.
Diary Entry
W.B. 30.12.20
In English we wrote a dairy based off of the missing pieces we found in our launch box. We tried to include time connectives, pronouns and BOYS sentences to make it perfect.